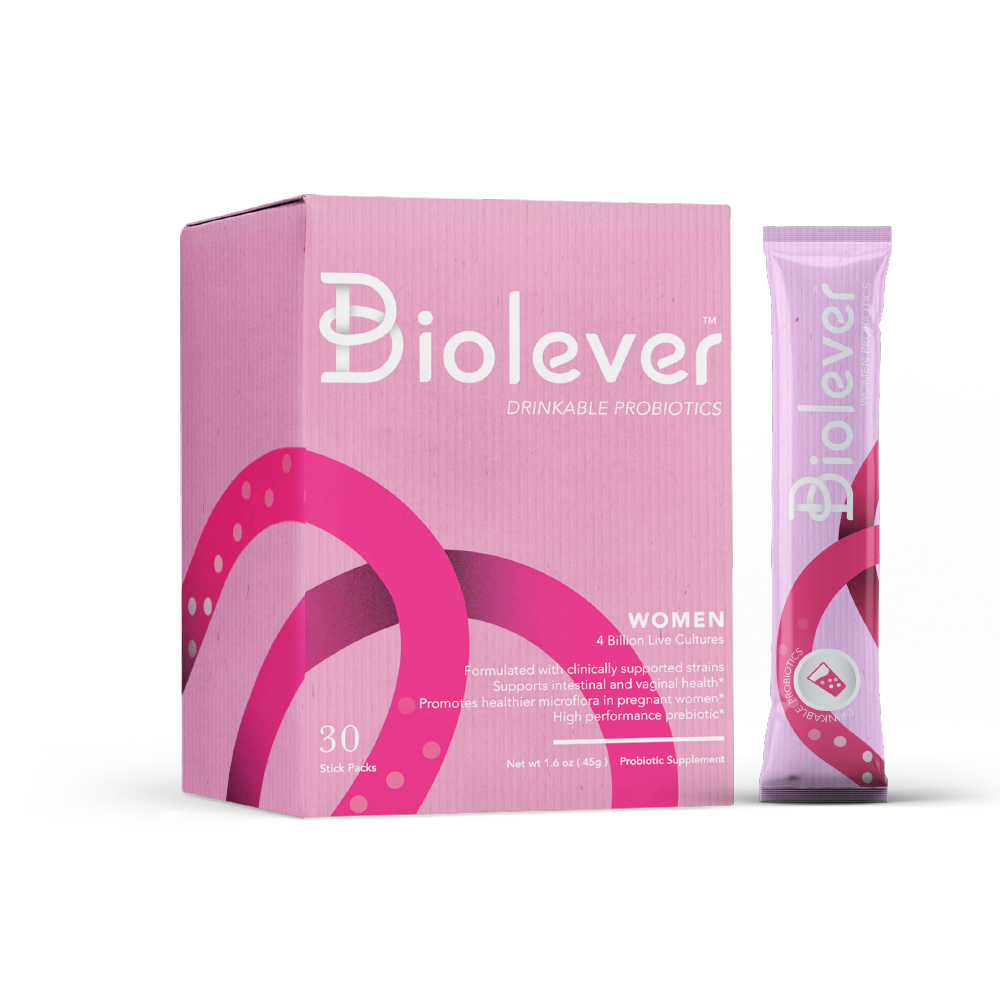 Women Probiotics
Health From Within
Helps to create women's healthy, balanced intestinal and vaginal microflora*

Helps pregnant women create a healthier microflora community to pass on to baby.*

Supports healthy digestion and a healthy immune system*

Helps to restore bacterial balance after antibiotic use*

Packaged in a convenient, portable stick pack

4 billion CFU plus 1100 mg NutraFlora® prebiotics
sale
Who Should Use Women Probiotic?
Women of all ages who want daily probiotic support for intestinal and vaginal health*
Pregnant women who want to support a balanced microbiome to pass on to their child at birth*
Women who currently are taking, or who have ever taken, antibiotics*
The Daily Probiotic For Proactive Women
For overall health and wellbeing, women need balanced microflora not only in the digestive tract but also in the urogenital system. Modern diets, medications, stress, and lifestyle can all upset a healthy bacterial balance. An optimal microbiome profile is especially important for women of childbearing age since babies inherit their mothers' microflora at birth.
Biolever® Women Probiotic contains two clinically studied strains of Lactobacillus, along with 1100 mg of prebiotics to support colonization of the probiotics. This combination formula:
Promotes bacterial balance and helps to maintain a healthy intestinal barrier.*
Provide relief for occasional digestive symptoms such as dyspepsia and bloating.*
Helps support the immune system.*
Help to maintain and restore friendly bacteria when antibiotics are used.*
Help pregnant women create a healthier microflora community to pass on to baby.*
Withstand the harsh acid environment of the stomach and reach their targeted destination in intestines.
4 billion CFU per dose, ideal for daily, long-term use, plus 1100 mg NutraFlora® prebiotics.
How to Use and Store
The go-anywhere stick pack makes it convenient for home, office, or on the go. Use daily for best results. Simply mix into cold beverages, smoothie, softfood, or consume directly from the pack.
Biolever® Women Probiotic will remain fresh for 18 months when stored in its original sealed packaging at up to 75°F. Store in a cool, dry location.
Active Ingredients
Women proprietary probiotic blend (Lactobacillus rhamnosus Rosell-11 and Lactobacillus helveticus Rosell-52), 4 billion CFU; NutraFlora® FOS prebiotic, 1100mg.
Other ingredients: Maltodextrin.
See how Biolever® Women support women's health, as confirmed by clinical studies.